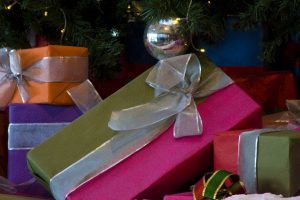 With Christmas just around the corner, it's time to find the perfect gifts for those special people in your life. Sometimes finding a gift can be difficult, especially when you are looking for something less traditional or more unique. If you're shopping for that one-of-a-kind gift in the Santa Rosa area, check out one of these six great shops.
A Child's Delight
A Child's Delight has made it their mission to provide children with special and unique gifts that can help unlock their creativity and provide them with the fun and adventure that comes from using their imagination. The store has everything from fantasy plush animals to scientific toys.
They also have many unique books, puppets, puzzles, games, and dolls that will not only encourage your child's imagination but will keep them entertained for hours.
Tuesday Morning
Located along Santa Rosa Avenue, Tuesday Morning is the perfect place to find high-quality and one-of-a-kind pieces that will be the perfect finishing touch for any home. At this store, you can find the perfect furniture, bedding, electronics, toys, crafts, bath items, and luggage for your loved ones. The store is packed with domestic favorites and international offerings that will fit with any home decor scheme.
Zumiez
If you are buying a gift for a loved one who loves staying on trend or has an interest in skateboarding or snowboarding, a trip to Zumiez should be at the top of your list. The store offers gear and clothing that any skater or winter sports enthusiast will need to hone their skills. They also have a wide offering of trendy clothes and sought-after brands.
Positively on Fourth Street
You can "positively" find that perfect gift for your loved one at Positively on Fourth Street. The unique gift shop is designed strictly for finding that perfect gift with many special gifts and even handmade options. You can choose from sterling silver jewelry, novelty socks, precious stone pendants, and even decorative wind chimes.
Sunnyside Cottage Gifts and Toys
Whether you are shopping for a gift for a young child or someone who loves antiques, Sunnyside Cottage Gifts and Toys at Montecito Center is a must-stop. Their goal is to help their customers select the right gift for everyone on their Christmas list. Many of their clothing, gifts, home goods, and toys are vintage-inspired, so you're sure to find something unique.
Sincerely Yours
It's all about the presentation. At Sincerely Yours, you can finish off your perfect gift with a special card and designer wrapping paper or pick up a gift for those who love stationery and stationery accessories. This unique shop offers specialty gifts, home decor, gift cards, stationery, and wrapping paper. Located on Magowan Drive, it is the best place to find the gift you're looking for or the perfect specialty wrapping paper.
Get a jump on your Christmas shopping by stopping by one of these Santa Rosa shops to find that perfect gift for your list of special someone.
Image via Flickr by storyvillegirl licensed under CC BY 2.0