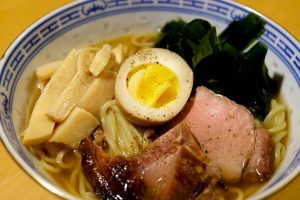 Comfort food is meant to please your palate and warm the soul, and we know just where you can find a daily dose of this cuisine in the Golden State. In fact, the charming town of San Rafael is a popular hotspot for finding comfort food from around the globe. Here are four of the city's best restaurants where comfort food is the main specialty.
Theresa and Johnny's Comfort Food
If you're in the mood for American-style dishes in a homey and inviting setting, Theresa and Johnny's is the place to be. Open daily for breakfast and lunch, this restaurant has a variety of quality comfort food. The menu includes options like corned beef hash, homemade biscuits and gravy, build-your-own omelets, and specialty pancakes.
You can also find other options to sample, including hot and cold sandwiches, burgers, fresh salads, and sweet refreshments like root beer floats and mega milkshakes.
Miracle Mile Cafe
This next comfort food stop is open daily for breakfast and lunch and on Fridays and Saturdays for dinner service. Miracle Mile Cafe has a diverse menu that goes beyond just the basic American cuisine. It also specializes in Peruvian food, has a diverse selection of gluten-free dishes, offers a creative kids' menu, and just so happens to be dog-friendly.
Organic and natural ingredients are a must at Miracle Mile Cafe, and you can certainly taste the freshness in every bite. This establishment offers everything from American classics such as biscuits and gravy and eggs Benedict to a steak sandwich dressed with Peruvian seasoning.
Sol Food
Sol Food is comfort food with Puerto Rican flair. Breakfast options include sweet and savory pancakes and coconut milk French toast. You can also find a variety of ham and egg sandwiches, organic espressos with steamed milk, and fried plantain dishes like the Puerto Rican Po' Boy with plantain-fried prawns on toasted French bread.
Pair your meal with Sol Food's sweet dessert menu for a sweet finish. We recommend the classic vanilla flan or the delicious pineapple bread pudding.
Uchiwa Ramen
With a restaurant name translating to "fan ramen," you know Uchiwa Ramen is the place to be for savory Japanese cuisine. Here you'll find a menu with dishes of traditional and modern flavors, an ode to the 25,000-plus diverse ramen shops found in Japan alone.
If you'd like a broth-based dish, Uchiwa offers various accommodating options such as shoyu, miso, tonkatsu, shio, and vegetarian. You can also add a noodle or kimchi side dish, sample appetizers like wings or skewers, and finish off with mochi ice cream or macarons for dessert. Don't forget to browse the drink menu for beer, wine, and sake.
Everyone could use a little bit of comfort food every now and then. Where else can you find comfort food with rich flavors originating from both near and far? These top restaurants in San Rafael offer a nice starting point for diners.
Image via Flickr by Jun Seita licensed under CC BY 2.0